Municipalities drive climate action forward
With its Local Authorities Guidelines, the NCI helps cities, municipalities and districts take action against climate change. Municipal businesses, social or cultural organisations, and sports clubs are also welcome to submit applications. The funding is aimed to strengthening local climate action, and intensifying the exchanging of information and experiences. Its focus areas cover a wide spectrum, including consultancy services, climate-action concepts, staff for climate-action management, and investment measures, such as converting lighting systems to LED, investments in sustainable mobility (e.g. by encouraging cycling) and the restoration of purification plants, and drinking-water supplies.
Between 2008 and the end of 2019, the NCI provided some 715 million euros in funding to around 16,650 projects in more than 3,650 municipalities as part of the Local Authorities Guideline, generating approximately 1.2 billion euros in additional investments.
Local Authorities Guideline – Number of approved projects, by type (2008-2020)
A total of 18,730 approved projects; blue: investive projects, a total of 14,392; orange: strategic projects, a total of: 4,338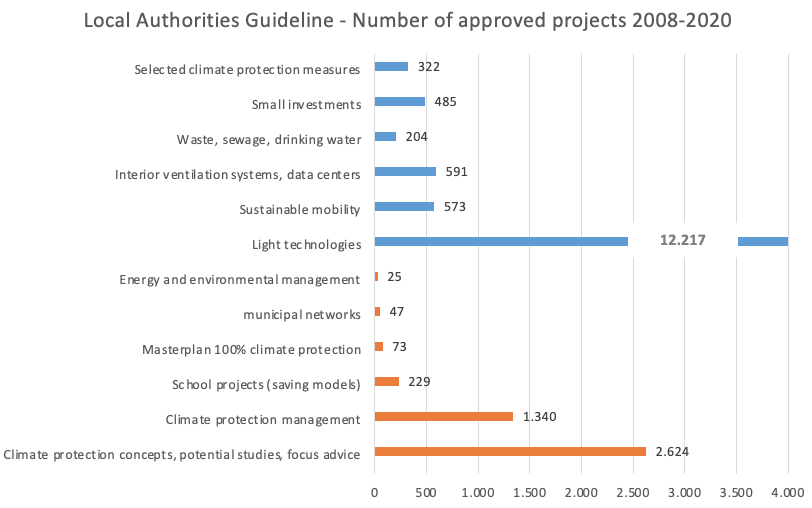 © Federal Environment Ministry
Local Authorities Guideline – Number of approved projects, by state (2008-2020)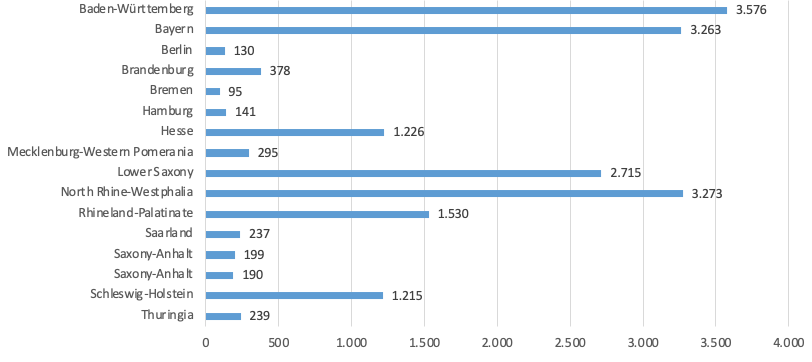 © Federal Environment Ministry
Climate-action innovations
Since 2008, the NCI has been supporting innovative climate-action projects relating to consultancy and information, capacity-building and knowledge exchange, and networking and training in climate action. The projects unlock existing potential to reduce greenhouse-gas emissions, and eliminate obstacles within the Industry, Municipalities, Consumers and Education target groups.
The successful call for funding for innovative climate-action projects is already into its ninth round in 2020 – a year that will once again see new solutions identified for climate action, including projects raising climate-action awareness among players from certain industries and promoting the transfer of know-how between municipalities.
 
Innovative climate-action projects – Funds flow by type, in millions of euros (2008-2020)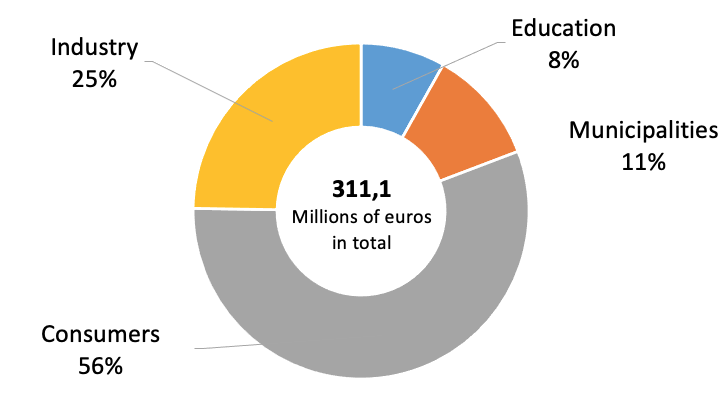 © Federal Environment Ministry
Saving energy in refrigeration
With its guidelines on refrigeration and air-conditioning (Kälte-Klima-Richtlinie, KKR), the German Federal Environment Ministry, within the framework of the NCI, promotes climate-action projects involving refrigeration and air-conditioning systems. Beneficiaries include operators of supermarkets and air-conditioning systems in administrative buildings and hospitals, as well as bakers, butchers and other tradespeople who run cold-storage rooms or temperature-controlled production premises/plants. Through their use of highly efficient components and systems, KKR-funded systems use considerably less energy, thus causing significantly lower CO2 emissions from electricity generation. The use of non-halogenated refrigerants similarly reduces direct greenhouse gas emissions. Since early 2019, air conditioning units in buses and trains that use CO2 as a refrigerant have been eligible for promotion under the KKR.
From 2008 to the end of 2020, some 223 million euros in funding was provided for more than 3,000 refrigeration and air-conditioning systems in businesses and private homes.
 
Guidelines on refrigeration and air-conditioning: Percentage of systems funded, by industry (2008-2020)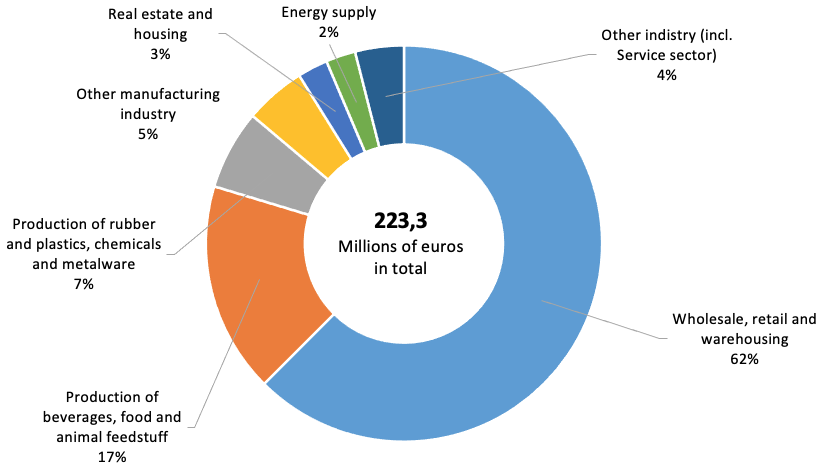 © Federal Environment Ministry