Municipalities drive climate action forward
The NCI supports cities, municipalities and administrative districts with their climate action efforts through its Local Authorities Guideline (Kommunalrichtlinie). Local companies, social and cultural organisations and sporting associations can also submit applications for support. The aim of the funding is to strengthen local climate action and intensify the exchange of experiences. The support covers a broad range of focal points: consultation services, the drawing up of climate action concepts, staff for climate action management and investment measures such as the conversion of lighting systems to LED bulbs. Between 2008 and the end of 2017, the NCI provided support of approximately 560 million euros for some 12,500 projects in more than 3,000 municipalities. This has resulted in further investment of 908 million euros.
Local Authorities Guideline – Number of approved projects according to type (2008 - 2017)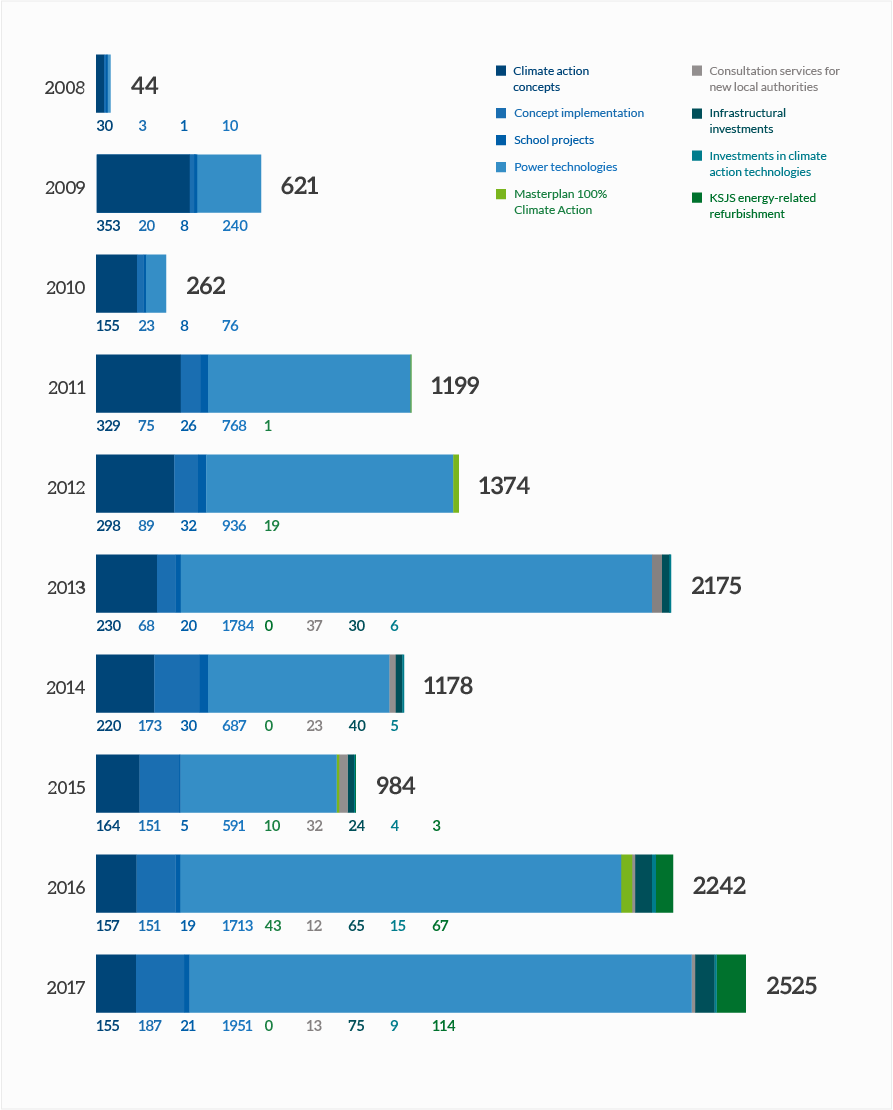 © Federal Environment Ministry
Local Authorities Guideline – Number of approved projects by Federal State (2008 - 2017)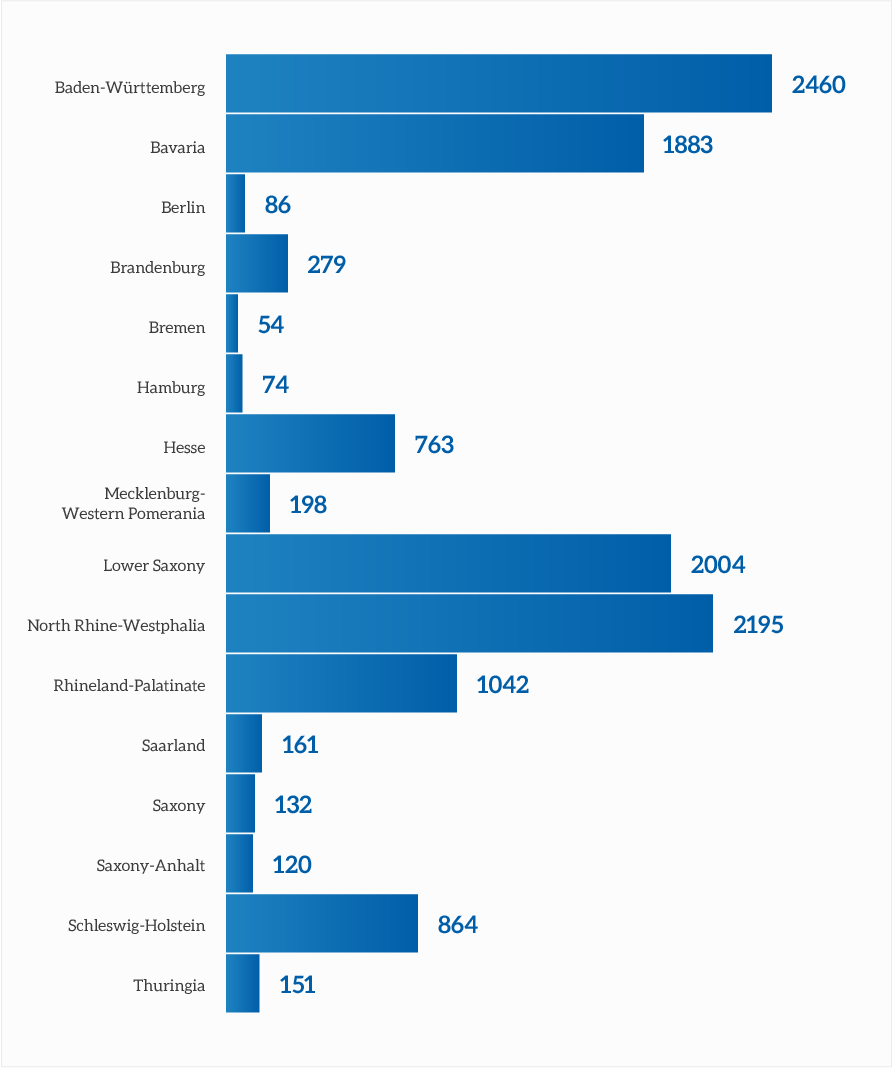 © Federal Environment Ministry
Innovations for climate action
Since 2008, the NCI has supported innovative climate action projects aimed at providing consultation services and information, capacity building and exchanging experiences, and networking and qualification in climate action. The projects increase existing potential for reducing greenhouse gas emissions and eliminate obstacles in the target groups – industry, municipalities, consumers and education.
The successful call for action for Innovative climate action projects (Innovative Klimaschutzprojekte) is already entering its eighth round in 2018. This year will also see the identification of new approaches to climate action. These include projects to raise awareness of climate action among participants in individual sectors and promoting the exchange of know-how between municipalities.
Innovative climate action projects – Outflow of funds by sector in millions of euros (2008 - 2017)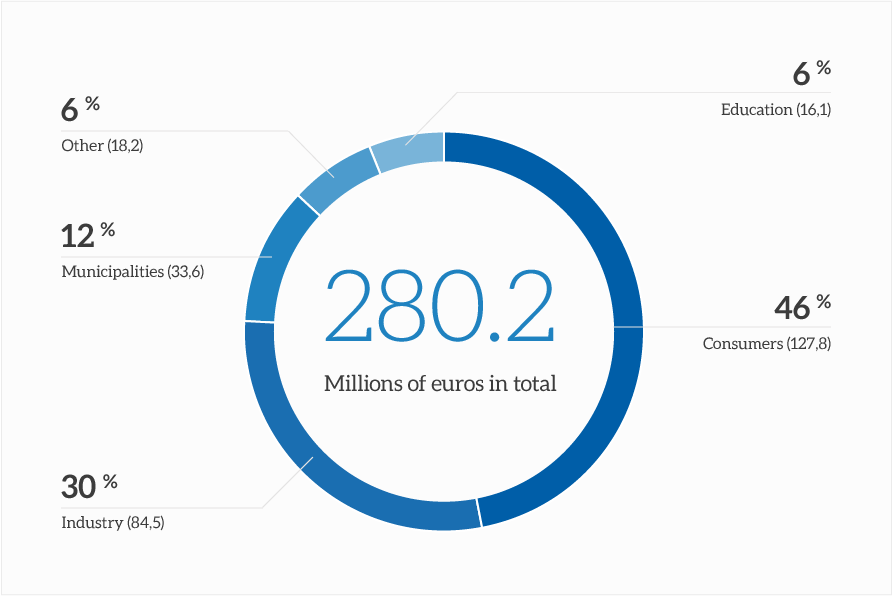 © Federal Environment Ministry
Saving energy in refrigeration
With the Kälte-Klima-Richtlinie  (refrigeration and air-conditioning guidelines), the Federal Environment Ministry is supporting, within the framework of the NCI, measures for refrigeration and air-conditioning systems. Those benefitting from this will include operators of supermarkets, of air-conditioning systems in administrative buildings and hospitals, and also bakers, butchers and other traders using cold storage rooms. The systems receiving support use considerably less energy due to the use of highly efficient components and systems and thus cause significantly lower CO2 emissions from the generation of electricity. In addition, the use of non-halogenated refrigerants reduces direct greenhouse gas emissions.
Between 2008 and 2017, a total funding of around 150 million euros was provided for almost 2,000 systems.
Kälte-Klima-Richtlinie: Systems supported by system type or area of use (2008 - 2017)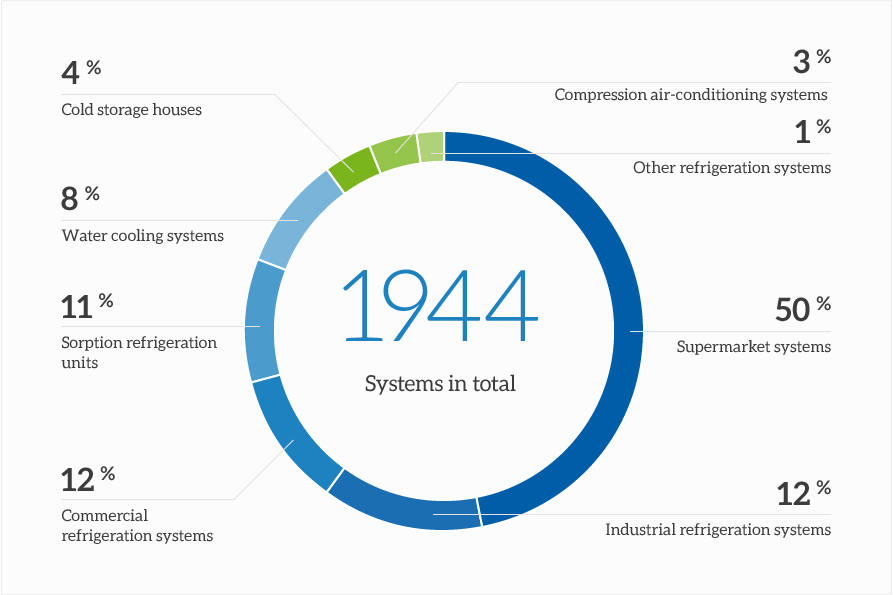 © Federal Environment Ministry