Low-income households engage in climate action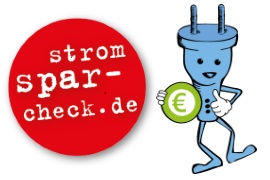 Project leader
Deutscher Caritasverband e.V. (DCV) and Bundesverband der Energie- und Klimaschutzagenturen Deutschlands (eaD) e. V.
Project duration
01. Apr. 2016
to
31. Mar. 2019
Project funding reference number:
At a glance
Energy-saving-check teams visit interested households, document their electricity and water consumption, and analyse their consumption patterns. The energy-saving advisors use the data to develop a personal savings plan. The data for each household is fed into a dedicated energy-saving check database.
During a second consultation, the family receives useful energy and water-saving devices free of charge. They also receive practical tips on how to change their consumption patterns in respect of heating and airing their homes, and their cooking and washing habits. Families who agree to replace their old electricity-guzzling refrigerators also receive vouchers worth 150 euros which they can use towards the purchase of a new energy-efficient (A+++) model.
The energy-saving-check project targets recipients of unemployment benefit II, social assistance, housing benefit and child supplement as well as individuals whose income or pension is below the attachment-exemption ceiling. The service is now available in some 160 cities and rural districts. The home consultations are conducted by individuals who were previously long-term unemployed and are given special training in employment promotion programmes. They are also mentored by professional energy consultants.
The energy-saving-check is supported at local level by municipal authorities, job centres, energy suppliers, housing associations and other stakeholders in the social welfare and environment sectors.
Gern möchten wir Ihnen hier einen externen Inhalt anzeigen. Mit dem Aktivieren der Inhalte geben Sie einem Drittanbieter und anderen gegebenenfalls die Möglichkeit, Daten über Sie zu sammeln. Sollten Sie das Sammeln Ihrer Daten ablehnen, dann aktivieren Sie diese Inhalte bitte nicht.
Project schedule
Energy-saving-check implemented in selected locations and the role played by employment promotion finalised – the municipal energy-saving check is intended to be available to as many households as possible, with locations throughout the country. Specially trained individuals who were previously long-term unemployed advise families on an equal footing.
Municipal-level integration of the energy-saving-check – develop approaches to embed the service in municipal structures via various cooperation models and test the service in local networks.
Models for municipal co-financing of the energy-saving-check scheme – development and testing of various models to enable co-financing via local networks.
Consultation service – core consultation on consumption management and the selection of electricity and water-saving devices further enhanced and supplemented to cover heating. Refrigerator replacement retained as a component of the energy-efficiency improvement approach.
Monitoring – comparison of estimated and actual consumption standardised, focus placed on savings in relation to water and heating, and analysis of the long-term effects of the consultations.
Public relations work and household recruitment – scheme's reach broadened and new households recruited to the programme.
Infrastructure, standards and quality assurance – nationwide project standards evaluated, finalised and enhanced to ensure that the scheme's climate policy and environmental goals are met.
Aims
Based on the planned 125,000 consultations and the refrigerator replacement programme, the long-term, total savings achieved with the energy-saving check amount to approximately 273,000 tonnes of CO2.
The energy-saving-check is ideal in forging links between climate action and social policy, employment promotion and environmental education. Through the provision of advice and immediate forms of help, low-income households can reduce their energy-related costs. By lowering their energy consumption, they also help to reduce emissions. Also, long-term unemployed are able to find meaningful work and municipal administrations benefit from the reduction in social assistance payments to cover housing-related costs.
The project database now contains data analyses for more than 220,000 low-income households. It is thus the only database in Germany to date which can be used to analyse and evaluate differing energy-related aspects, including energy poverty.
The energy-saving-check uses various models to test the extent to which sustainable municipal networks can be established and new financing models developed with a view to introducing the check as a permanent local-level advisory service. A detailed analysis of the opportunities, challenges and risks is performed.
Conclusion
In the period up to March 2019, the energy-saving-check will:
Reduce CO2 emissions, lower energy use and, through the energy-saving consultations concerning electricity, water and heat in low-income households, serve achievement of the various climate action goals in place throughout Germany.
Integrate the energy-saving-check in local climate action activities, e.g. through municipal-level cooperation via steering groups, development of municipal co-financing models, integration of activities conducted under the Soziale Stadt (Social City) programme and activation of (new) municipal networks.
Advise another 125,000 low-income households on reducing their energy use and costs, thus effecting savings for the families themselves and also for the public purse (at federal and municipal level) by reducing the costs involved in providing housing-related assistance.
Boost both motivation and knowledge in low-income families regarding wise use of energy and water, and sustainable reduction of consumption, costs and carbon emissions.
Deutscher Caritasverband e.V. (DCV) and Bundesverband der Energie- und Klimaschutzagenturen Deutschlands (eaD) e. V.