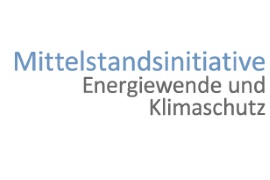 Project duration
01. Jan. 2016
to
31. Dec. 2018
Project funding reference number:
At a glance
The SME Initiative supports small and medium-sized enterprises in identifying energy-saving potential and in implementing measures to improve efficiency. It thus helps to raise acceptance for the energy switch, promote climate action activities and communicate the need for climate action to SMEs in retail, trade, industry and commerce.
Video: What is the SME Initiative?
Aims
The SME Initiative is designed to promote energy-saving potential in SMEs and improve their energy efficiency. The idea is to include SMEs in efforts to achieve the Federal Government's climate action goals.
The SME Initiative secretariat provides advice and information. It consolidates and enhances the information and service offerings of the chambers of industry and commerce, and of the crafts and trade organisations. The secretariat serves as a point of contact for all SME enquiries and can be reached from Monday to Friday (9 am to 5 pm) via the toll-free number 0800 9342375 or by e-mail at service@mittelstand-energiewende.de
Project schedule
By offering small and medium-sized enterprises a platform for dialogue, information and training, the SME Initiative Energy Transition and Climate Protection provides concrete assistance and local contact points.
The various chambers of industry and commerce throughout the country offer the following measures and projects:
Innovation assistance for energy efficiency and climate action
The DHIK and the SME Initiative connect SMEs with students who are writing their theses on energy efficiency and climate action in industry, and are planning to implement or are implementing related projects on business premises.
Company mobility management
A new training programme enables private industry to work with employees, customers and suppliers to make their mobility behaviour more efficient and climate friendly.
Training apprentices and trainees as energy scouts
Apprentices and trainees attend workshops to learn how to recognize and exploit the energy-efficiency potential in their respective training companies. They develop efficiency projects which benefit both their employers and themselves.
Practical guidelines
The SME Initiative develops guidelines based on experience gained in practice with issues concerning employee motivation in relation to climate action and energy efficiency, using waste heat, company mobility management and energy efficiency in business parks.
Roadshows on energy and climate action
The roadshows provide information on topics such as inhouse energy generation, energy and resource efficiency, energy-efficient networks, energy procurement, energy management, cogeneration (CHP), load management, financing and climate action reporting.
Conclusion
The results of the various activities are regularly published on the SME Initiative website: www.mittelstand-energiewende.de