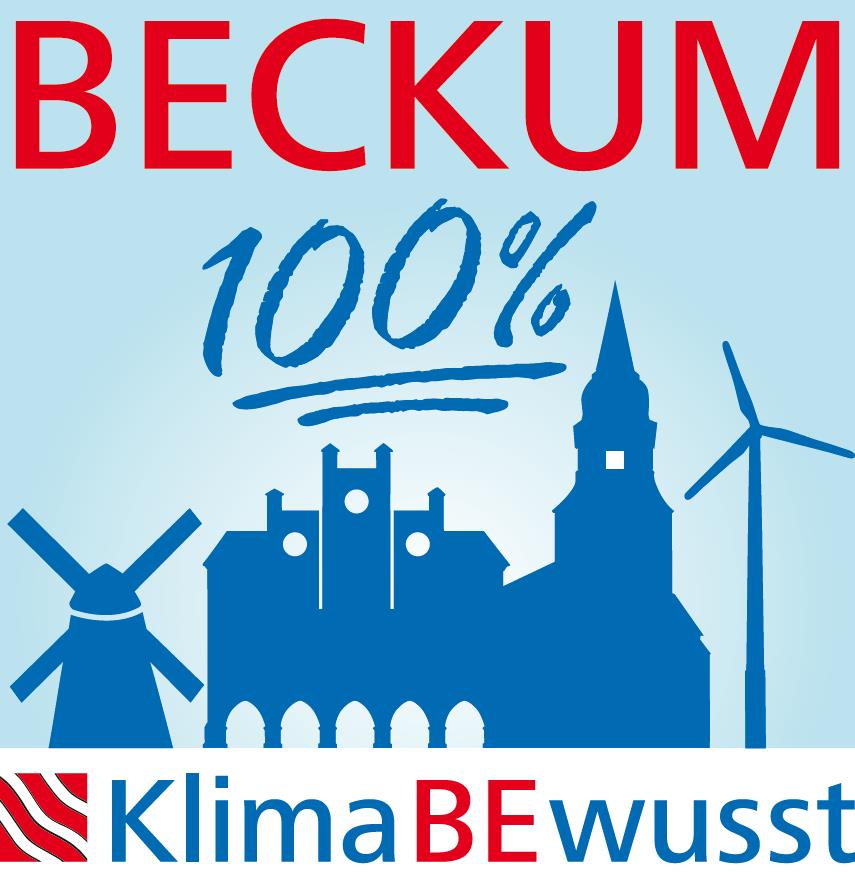 Project duration
01. Jul. 2016
to
30. Jun. 2020
Project funding reference number:
Spotlight on Beckum
The town of Beckum is situated to the south-east of the Münsterland region in the state of North Rhine-Westphalia. As a medium-sized town and a former seat of district administration, Beckum currently has 36,000 inhabitants, covers approximately 111 square kilometres and is of key importance to the region. Over the past two years, Beckum has seen a slight growth in population. The surrounding area is mostly farmland which is largely used for crops.
Having developed as a small farming town in the middle ages, in the age of industrialisation Beckum became an important centre for the cement industry and for cement-related business. The countryside that lies between Beckum old town and Beckum new town (Neubeckum) is still shaped by vast stone quarries which are still in operation, by former excavation sites which have either been recultivated or left to nature, and by local cement factories. As a business location, Beckum has a large machinery and plant-building sector which includes several cement-related businesses. With its large industry base and the associated employment opportunities, Beckum has long attracted commuters from the surrounding region.
Beckum has attractive cycle paths and routes through Münsterland's park-like landscape and offers a broad-based cultural programme. Both the number of day excursions and the number of over-night stays are increasing from year to year.
Beckum and the challenges faced in taking climate action
Beckum's building stock comprises some 60 percent detached and semi-detached houses, and is thus largely privately owned. Of the approximately 9,130 residential buildings, some 70 percent were built before 1978 and are in need of considerable refurbishment. Compared with the national average, mobility in Beckum is still reliant on use of private cars and there is an urgent need for further expansion of cycle paths and public transport services. The local economy is largely dominated my manufacturing, especially cement, and farming.
Beckum's Master Plan for 100% Climate Action
Concept design and citizen participation

Beckum's current energy consumption amounts to approximately 940 gigawatt hours per annum, with 50 percent used for heat, 35 percent for mobility and 15 percent for electricity. Mobility accounts for the biggest share of greenhouse gas emissions despite the town's rural location. With its stock-taking and potential analysis approach, the master plan process focuses on renewable energy and heat, transport planning and mobility, building, refurbishment and housing, urban development and climate change adaptation, and climate-aware lifestyles. The aim is to develop a portfolio of climate action projects for implementation in Beckum. Early inclusion of all stakeholders in both process phases – from idea to project and from project to implementation – is considered a key cross-sectoral responsibility.   

Organisational structure

Beckum's administration and local policymakers, utility companies, industry, institutions and engaged citizens are all involved in the master plan 100% dialogue. The climate action advisory council provides strategic advice in matters concerning management of the master plan.

Participation process

Beckum relies on broad-based dialogue involving the entire town community. The master plan takes a bottom-up approach to enable as many stakeholders as possible to become engaged, share their experience and provide new ideas to help shape the plan. Opportunities for exchange and involvement in the town's visions and projects are provided by the Beckum master plan forums – these allow scope for the development of implementable, innovative projects with regional links and for fostering sustainable lifestyles. 

Implementing the Master Plan

Information will be provided during the implementation phase.

Project timeline and milestones

| | |
| --- | --- |
| July 2016 | Launch of the master plan process |
| October 2016 | Climate action advisory board kick-off event |
| November 2016 | 1st master plan forum |
| December 2016 | Kick-off event with local utilitiy companies |
| January 2017 | Expert dialogue on use of exhaust heat |
| February 2017 | Climate action advisory board meeting |
| March 2017 | 2nd master plan forum |
| April 2017 | Expert dialogue on mobility |
| April 2017 | Schools workshop for children in grades 7 to 9 |
| May 2017 | 3rd master plan forum |
| June 2017 | Expert committee discusses the master plan |
| June 2017 | Climate action advisory board meeting |
| July 2017 | Master plan adopted by Beckum town council |
| September 2017 | Master plan presented and implementation phase begins |

Climate action in Beckum to date

Since the energy crisis back in the 1970s, Beckum has operated a policy to reduce energy use. In the 1980s, it introduced its first measures to regularly control and optimise energy consumption and energy supply in public buildings. The creation of energy commissioner positions provided the staffing needed to implement those measures. The basis for a structured approach was provided by Beckum's first energy supply plan in 1988. Emission reduction targets were first contained in the framework climate policy implemented in 2008. Those targets were further defined in Beckum's climate action plan 2010. The town council instructed the town administration to implement the Climate 2020 programme of measures, with gradual implementation of its 52 projects and seven model projects. In 2014, the climate action plan was revised, raising the total number of activities to 60.

Climate action expertise

Beckum has developed expertise in the following climate action sectors:

Citizens' wind farms
Waterbody renaturisation/flood protection
Energy-efficiency in buildings – consultancy and advice

We seek dialogue and exchange on:

Using exhaust heat in industrial processes
Mobility solutions for rural areas
Solar-generated electricity and solar-thermal energy
Municipality
Beckum

Federal State

North Rhine-Westphalia

Population

36,560 (as at: 31.12.2015)

Area

111,46 km²

Districts

4

Project management
 

Heinz-Josef Heuckmann
heuckmann@beckum.de
02521 29-370

Climate action management

 

Tobias Illbruck
illbruck@beckum.de
02521 29-378

Weststraße 46, 59269 Beckum

Website (German)
Source: Content based on data provided by the Beckum authorities.