Twinning regions for climate action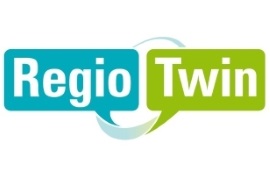 Project leader
IdE Institut dezentrale Energietechnologien gGmbH
Project duration
01. Dec. 2014
to
30. Nov. 2017
Project funding reference number:
At a glance
When it comes to local climate action, a small number of German municipalities and regions have come a long way, but the vast majority have really only just begun. RegioTwin aims to improve this situation by applying the twinning principle to foster knowledge transfer between municipalities and regions. The idea is for two or more local authorities to work together for a year, receiving advice and support from a RegioTwin consultant during that time. RegioTwin mainly targets stakeholders such as environmental officers and climate managers in local administrations: by participating in the project, they are able to build the skills they need and obtain external support in implementing climate action programmes. By twinning not just regions but also activities, RegioTwin effectively tests and evaluates two very different collaboration formats.
Aims
RegioTwin is designed to serve as a catalyst for climate action collaboration, thus promoting implementation of local climate action programmes. Regions and municipalities with no or only marginal experience with climate action are approached and integrated into existing networks. They then implement climate action activities in collaboration with others. By focusing on low-threshold, easy-to-implement projects, RegioTwin simplifies entry into the climate action arena. Tried and tested measures and strategies make for faster implementation and for a broader reach. The project thus contributes in a significant way to reducing greenhouse gas emissions at local authority level.
RegioTwin is a high-profile project whose public impact lies in direct exchange between municipalities and regions. To make project-related experience available to a broad audience, the RegioTwin website is used to report on the various regional activities.
Project schedule
The project takes a two-pronged approach: twinning of regions and twinning of activities.
When twinning regions, two structurally similar municipalities or regions work together for a year. The partnership formed between an advising and an implementing region is supported by a RegioTwin consultant. The expertise and practical knowledge of the transferring regions drives implementation of selected measures in those regions wanting to follow suit. There are two phases in the region-twinning approach:
Phase 1: June 2015 to May 2016
Phase 2: September 2016 to August 2017
In six workshops held nationwide, climate activities which are ready for implementation are showcased to municipalities interested in the activity-twinning approach. The presentations cover the underlying idea behind the activity concerned, the necessary collaboration partner or partners, the costs to be incurred as well as financing opportunities. The activities are then implemented in parallel in three implementing regions which receive support from a RegioTwin consultant for a period of one year. Parallel implementation makes it possible to exploit cross-regional synergies. The activity-twinning period runs from autumn 2015 to autumn 2017.
Connecting municipalities and regions
To ensure that knowledge transfer is organised using a needs-based approach and to place the collaboration between municipalities on a long-term footing, RegioTwin also establishes connections with existing model region networks (MasterPlan 100% Klimaschutz-Kommunen, 100ee-Regionen, climate and energy model regions in Austria) and also with energy agencies.
See the RegioTwin website for the latest RegioTwin news and project-related events: www.regiotwin.de 
Conclusion
The RegioTwin project team expect to see active exchange and implementation of many highly effective climate action projects. Regular updates are provided via the RegioTwin website (www.regiotwin.de), newsletters and other media channels. Workshops, presentations and regional visits round off the RegioTwin public relations work. The final report on the outcome of RegioTwin activities will be published at the end of 2017.
IdE Institut dezentrale Energietechnologien gGmbH