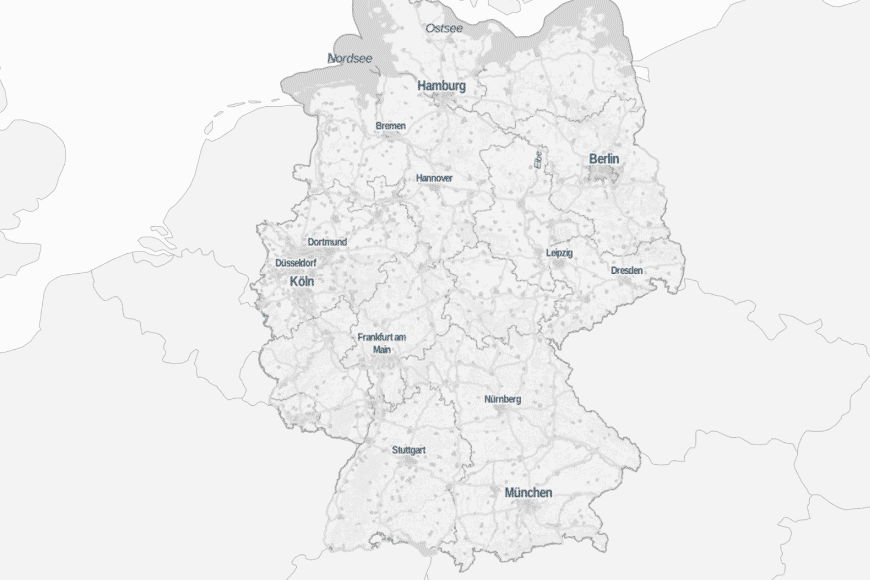 Supporting municipalities with climate action
Municipalities are important partners for climate action. Ever since 2008 therefore, both strategic and investment projects in municipalities have been supported by the Kommunalrichtlinie  (Local Authorities Guideline). The focus has been on initial advice, climate action concepts and climate action management. But there have also been various promotion campaigns regarding switching street lighting, schools, nurseries and sports halls to LED lights, the setting up of mobility stations and the in-situ stabilisation of landfill sites.
In addition, the Federal Environment Ministry has launched a support programme with the guideline Masterplan 100% Climate Action, with the specific aim of supporting each municipality in reducing greenhouse gas emissions by 95 per cent by 2050 compared with 1990 levels and reducing final energy consumption by 50 per cent.
To support municipalities in the utilisation of potential to increase energy efficiency and reduce greenhouse gases, the Federal Environment Ministry is promoting climate action model projects. Also being implemented via the Kommunale Netzwerke Richtlinie  (Local Authorities Network Guideline) are the construction and operation of municipal energy and resource efficiency networks and well as energy analyses for public wastewater treatment plants.
Promoting neighbourly commitment to climate action
Neighbourhood initiatives are a highly effective contribution to local climate action, as they create practical ways for citizens to get involved. Such initiatives support energy-efficient and resource-friendly lifestyles at local level through rapid, individual and sustainable solutions. At the same time, they strengthen neighbourhood cohesion and invite people to actively contribute to improving the climate and quality of life in the region. The Federal Environment Ministry supports such initiatives under the NCI with the support programme Kurze Wege für den Klimaschutz  (shortcuts to combatting climate change).
Advancing sustainable mobility
Effective climate action requires, among other things, that climate-friendly and environmentally-friendly mobility solutions be used on a widespread basis. Implementation is often very difficult in practice – especially for municipalities.
Reducing climate-damaging emissions from technical facilities
Since 2008, the Federal Environment Ministry has been promoting the reconstruction, total and partial refurbishment of energy-efficient refrigeration and air-conditioning systems under the NCI. The facilities promoted with investment grants use considerably less energy and cause substantially lower CO2 emissions from electricity generation. In addition, the Federal Environment Ministry promotes the construction of electricity and heat-managed combined heat and power plants (CHP plants) up to 20 kWel.